"Is it better to be a running coward, or a dead fool?" | Chrusher's Rake Science
As classmates mock the stand-off, "Death" Shadtraw poses an interesting question for Terminator to carefully ponder.
All characters, stories, and artwork:
© 1988-89 Christopher Galletta Stevens.
All rights reserved. No reproduction without permission directly from the author.
Special revised/colored edition from 12/4/2015
SPECIAL EDITION REVISION HISTORY
For the 25th Anniversary editions, the pencil-on-lined-paper pages from 1988-89 were given colors for the 1st time, in addition to new dialog.
ORIGINAL VERSION: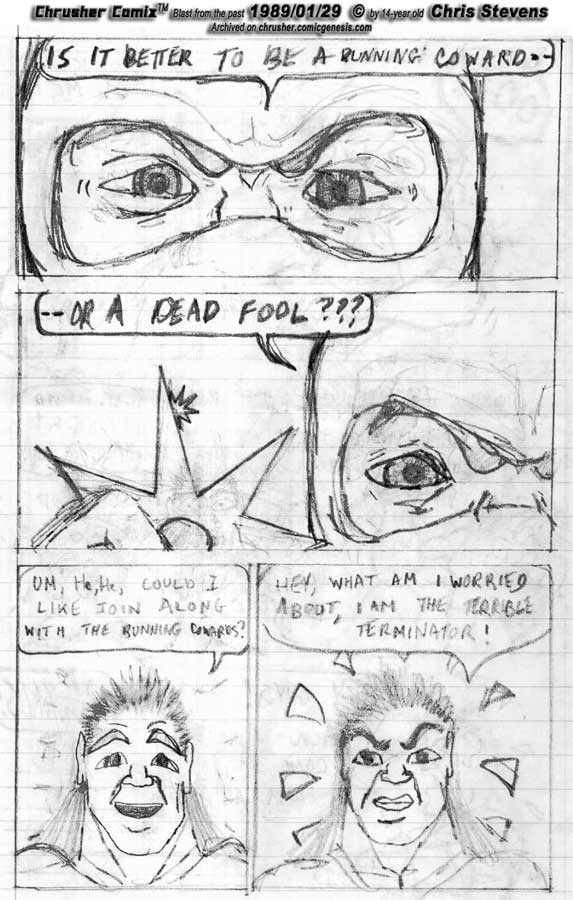 Plain page, pencil on paper from winter of 1988-89 by then 14-year-old me.
RaYzor C.'s Rifftrak / Mystery Science Theatred Version: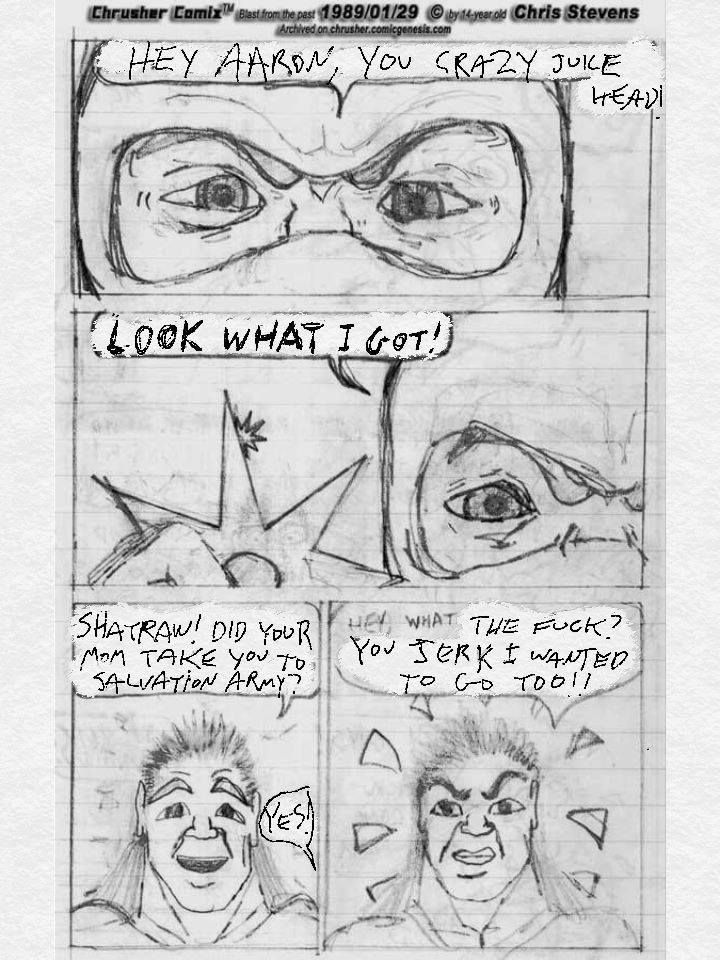 Again, Ray put some amusing text which self-defeated the characters and also annihilated whatever story was trying to be told.
REVISION VERSION: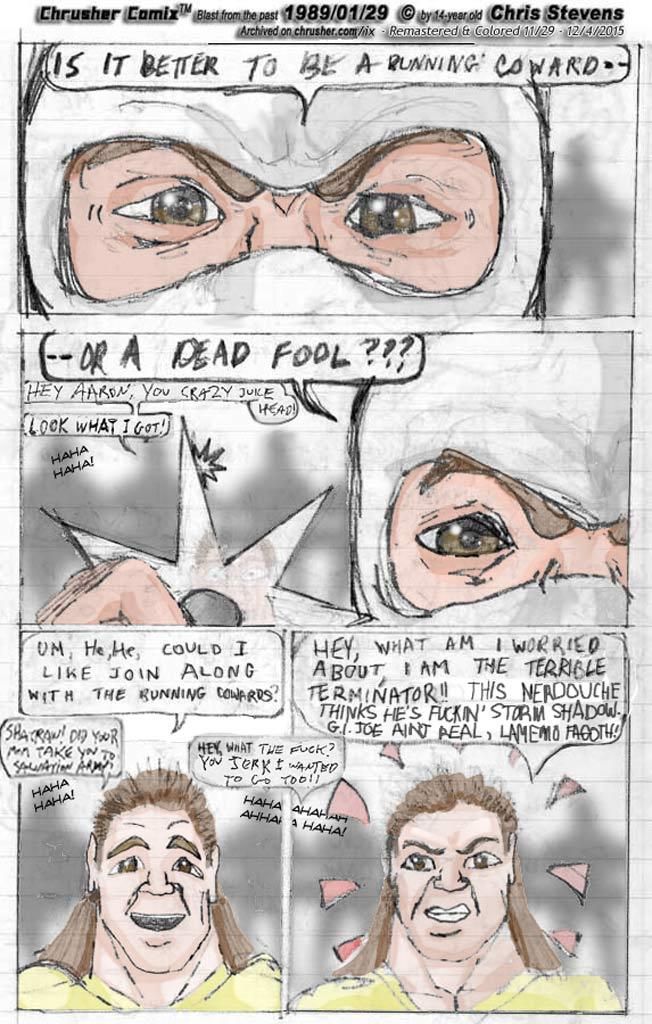 Ray's dialog was used as classmate hecklers in the background.