Welcome to R&C Sushi Bar LLC
This is R&C Sushi Bar, serving the SUNY Oswego campus with fresh sushi since August 2011 by the husband and wife sushi chef team of Christopher and Rung Napha "Aou" Stevens. We use only the freshest ingredients and serve some of the most popular rolls around!
We are also open to taking custom orders. Please contact SUNY Oswego Auxiliary Services when campus is open at (315) 312-2106 for possible scheduling.
[NOTE: R&C Sushi is temporarily closed during the COVID-19 Pandemic and will return to normal operations when the crisis has abated.]
"Like" us on Facebook!
Like our page on Facebook! Spread the word!

Mrs. Rung Napha "Aou" Stevens learned the sushi trade working under the Amazing Wok Sushi Franchise and was formerly contracted by and located within Price Chopper of Oswego, NY, where she made and served fresh sushi daily every morning and afternoon 364 days a year (every day but Christmas) from August 2011 through June 2015. During this period, she and her husband also delivered freshly made sushi every weekday to the SUNY Oswego campus as well.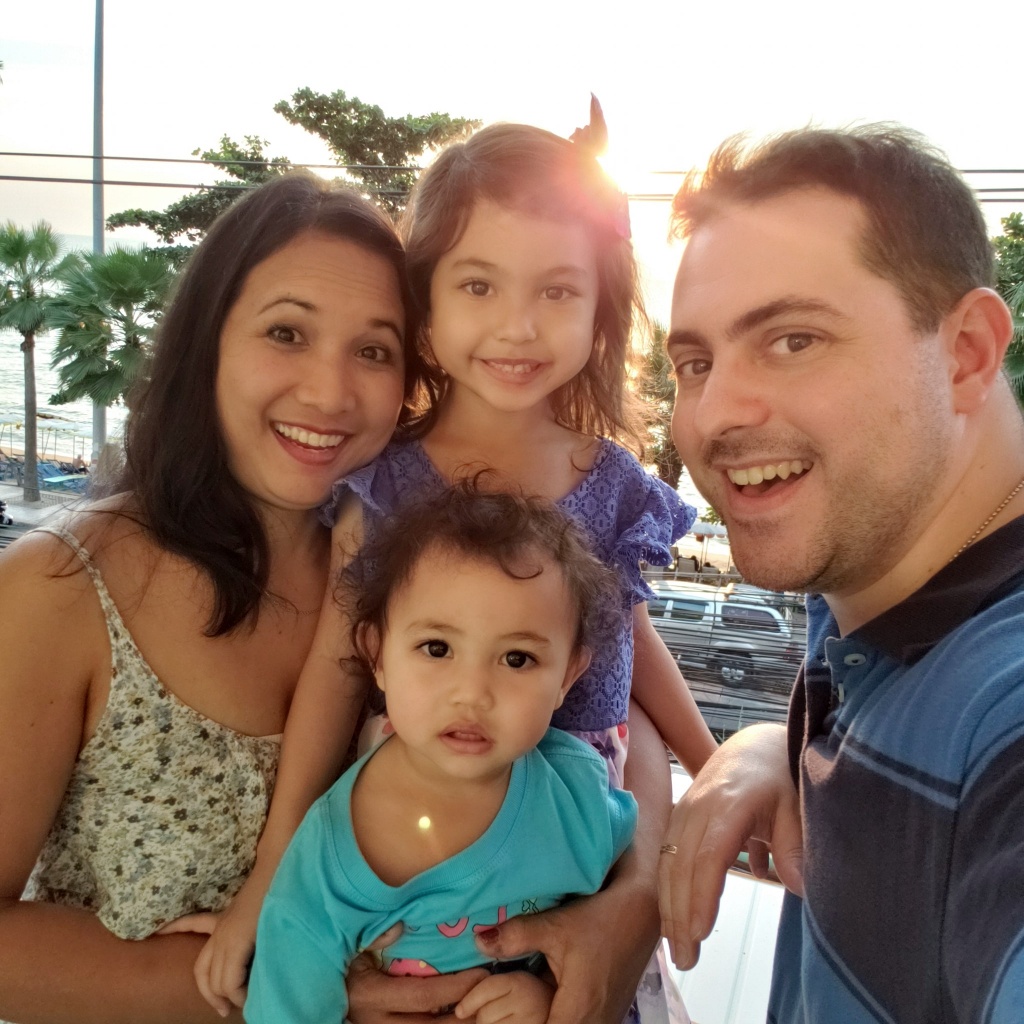 Aou is originally from Sukhothai, Thailand. She met her future husband Christopher Stevens chatting online in 2002 while working at Naresuan University, and in 2004 she moved to Chris' native Oswego, NY, USA where they got married. In addition to part-time work and volunteering at Galletta's Greenhouse -- her in-laws' small business -- she worked at two different Thai restaurants in Oswego before taking the job as a sushi chef. Chris assisted her most days and eventually came aboard full time as she taught him the trade on the job as they became a LLC.
In 2014, the same day that Chris and Aou welcomed their 1st daughter -- Faith -- to the world, Price Chopper Supermarkets notified them that they be will removed in favor of International Sushi Franchise AFC. After inquiring, AFC did offer them the same location, however, with an expanding family (as well as never having the time to be able to visit her own back in Thailand), they could no longer offer their unfettered services 364 days per year as they had for the prior five full years there. The husband and wife sushi chef team moved their operation fully to SUNY Oswego in August 2015 where their sushi is served Monday through Friday at select stores and occasional dining hall lunches and dinners across campus. In 2018, they welcomed their 2nd daughter -- Celeste -- into the world and are proud to be a local small business and love working around the wonderful people and excellent chefs at SUNY Oswego.